This is an amazing video from SkitGuys.com.

This is a post in the works. I am creating a list of the best versions of "O Holy Night."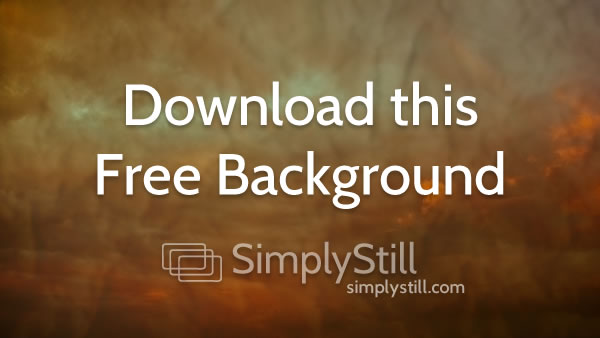 I recently launched a site for worship backgrounds. In the spirit of this Harvest season, I created this fall colored worship background to give away for free. The response has been great from those who have taken advantage of this free background. Download the free worship background Harvest Sky Crush.

Today is day 14 of 44 days with no artificial light. It has been a most interesting 14 days with many adjustments to life's patterns. A reminder, I am going 44 days with no artificial light in my home. No lightbulbs and no screens after 7:30pm, only the use of the sun and candles.
The experience so far has been great. I feel more rested and I have had much more down time to just sit and think without the everyday distractions. I don't think I realized how much more than just artificial light I would be giving up. Not getting on Twitter or Facebook in the evenings or reading news stories online has been a big adjustment. I didn't realize how much I did this with my time. I have also given up watching movies on Netflix with my iPad as I don't have much time after work before the sun goes down.
I have been doing a lot of reading at night by candlelight, which is kind of fun. I feel like the kid reading in The Never Ending Story by candlelight. I finished reading Team of Rivals: The Political Genius of Abraham Lincoln, Killing Lincoln and now I am starting Abraham Lincoln: Vampire Hunter. I may have to start visiting the public library.
This project has required me to be much more intentional about my time and the things I do during the day. I have to get my work finished early enough so I have enough time to cook dinner and clean before the sun goes down. In the mornings I take care of personal things that I have to get done on the computer, like paying bills. I also have to make sure I reset my surroundings each day before it gets dark. The candles and the lighter need to be where I can easily find them. I also have to get showered and ready by a certain time so I get the maximum amount of sun light reaching into the bathroom. I also haven't seen myself in the mirror very clearly for 14 days now. Maybe I'll give up mirrors for 30 days sometime.
I'm still adjusting to the new sleep cycle. Not sure where that is going to land. I've gone from falling asleep early and waking up early, to staying up later, waking in the middle of the night, reading for an hour or two, going back to bed and waking with the sunrise.
My favorite moments during this time are right after dinner, before I start to do anything else, I will just sit and be still for about an hour. It's a peaceful time to reflect on the day and listen to God. It helps me align myself so I can be ready for the next day.
Well, I have 30 minutes before the sun goes down. Fortunately I'm having leftovers tonight!

Today is the first day of Lent and it is the first of 44 days that I will be without artificial light in my home. Because of my job things get a little tricky, so I had to make some rules for myself. Here are my rules for the next 44 days:
Anything with a screen gets shut off at 7:30pm.
My iPhone can only be used to make or receive phone calls. No texting, no apps after 7:30pm.
No artificial light, including overhead lights, lamps, and the refrigerator light.
Candles allowed
If a client calls with a website emergency, I can use the computer.
I'm excited about this and the things I will learn during this time. I have already did a few test days to see what issues I might run up against, but I'm sure I'll discover so much more over the course of the next 44 days. This idea was inspired was living the previous month with no car. I then thought about what I might be able to do without for an extended period. After watching No Impact Man, I started thinking about electricity, and more specifically, light. Doing some research on the internet about this I came across J.D. Moyer's Sleep Experiment: A Month With No Artificial Light which has helped me prepare and plan for my own journey without light.
I'll try and keep my experience posted here on the blog. Here I go! Lights off!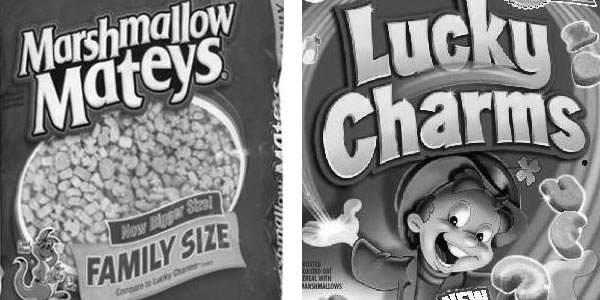 I eat a lot of cereal. I have a bowl of Lucky Charms most nights before I got to bed so I can have magically delicious dreams. Lately I've been in a personal challenge to reduces my expenses. While at Wal-Mart one day I took a serious look at the big bags of cereal. The savings was significant over the name brand cereals. But could it really taste as good? After two weeks of pondering the idea, I purchased my first bag of Malt-O-Meal's version of Lucky Charms, Marshmallow Mateys.
While there is a slight difference in taste, I was really impressed with my Marshmallow Mateys. I've only had one bowl as of this writing, but immediately concluded that it can officially replace my purchasing of Lucky Charms. I even wanted another bowl after I was done, but that would defeat the goal of saving money!
The main differences I noticed were that the oats don't seem to hold their crunch as well, but this only matters if you like to let your cereal sit. Gross. The other difference was the marshmallows. I think I preferred the Mateys mallows better as they were not as sweet as Lucky's.
I haven't done a complete analysis of the cost, but off the top of my head I will save at least $3 a month on Lucky Charms alone. That's $36 a year! Plus the packaging for Malt-O-Meal is apparently better for the environment as found on their Bag the Box site. Give it a try yourself. Malt-O-Meal offers a money back guarantee if you don't like the taste. How can you go wrong?

Shot some senior photos with Brittney. Here are a couple from the set.